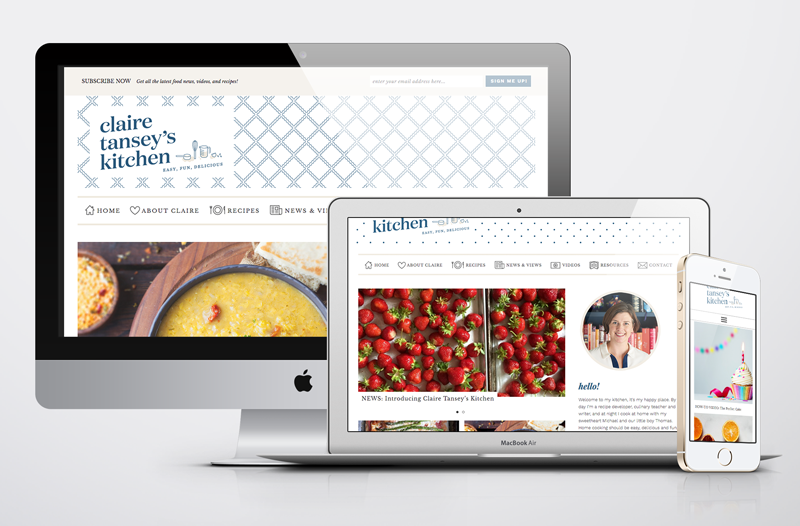 It was a treat to work with talented chef, writer, and Food Director Claire Tansey to establish her online brand by way of a site dedicated to her food & industry articles, videos, recipes, and social media streams. It was a bit of a torture coming up on mealtimes — all those beautiful food photos are just a tease to a hungry developer.
The site is fully responsive, and has multiple points at which the design changes dynamically for optimal use on mobile and tablet, or even different browser window sizes for desktop users.

With the help of some great design work by Petra Cuschieri (notably the great brand nameplate, above), I built this site on the popular WordPress platform, handling everything from account setup and securing the domain, to installing, configuring, and customizing the site features and design to suit the client's needs.